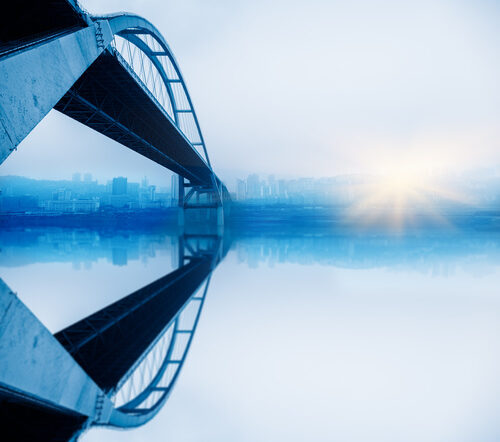 We facilitate partnerships with financially strong investors from China for German SMEs (small and medium sized enterprises). Lead by our basic principle we only focus on strategic investments in order to expand existing and develop new business segments. The commitment of our Chinese partners ranges from the acquisition of a majority stake in the company to the complete acquisition of all shares. In any case the commercial and organizational independence of the company will remain.
With passion, creativity, and loyalty we – together with you – create new opportunities and ideas to develop your company.
Principles of Cooperation
Confidentiality, Get familiar with each other, and Trust
The sale of a company – no matter if partly or as a whole – often marks a "red line" in the world of entrepreneurs and employees alike. In the best interest of the company all plans and activities regarding the sale of the company must be treated internally and externally with utmost confidentiality. Therefore a non-disclosure agreement (NDA) will be signed between the parties involved in the negotiations. Subsequently there will be held several face-to-face meetings introducing and presenting in great detail the company and the strategic investor as well as the managements teams of the negotiating parties. Only when provided maximum confidence in the reliability and capability of all partners the next steps will be initiated.
01
Valuation of the Company from a Strategic Investor's Perspective
An initial valuation of the company from a strategic investor's perspective is based on company numbers/KPIs, company strategy, national and global market positioning, solution and product portfolio as well as on audited annual financial statements. Thereupon a strategic purchase price – and possibly additional options - will be calculated and negotiated. As soon as the entrepreneur and the investor reach an agreement, the final valuation will be settled and the sales process will eventually be finalized.
02
Highly Efficient Process Model - From First Contact to Signing
Experienced lawyers and auditors will support the M&A contract design. Due diligence will provide entrepreneurs and investors alike with a complete picture of the value and the future positioning of the company. The results of contract negotiations and due diligence will be incorporated into the agreement. Based on this process the milestones "Signing" and "Closing" will be set and accomplished.
03
Management Team
Our management team has many years of entrepreneurial competence and provides access to a highly effective network in Chinese business and politics.
JÖRG SINNIG

Managing Director

Jörg Sinnig maintains an excellent personal network to enterprises and investors throughout China and is extremely well connected in Chinese politics. In 1990 the graduate engineer founded a software company that ranks among the top leaders in the energy and utility market in Germany and Europe. Under his leadership as CEO numerous projects were obtained and implemented throughout Europe and China. Ever since the sale of his company to a strategic investor Jörg Sinnig has supported German enterprises in their cooperation with strategic investors from China.

ARMIN KÖHLER

Technical Advisor

Armin Köhler has more than 20 years of industry experience as managing director and board member of technology companies. For more than six years he has been driving international cooperation and projects in China. He has an excellent network in politics and business.
Partners and References
Competent partners support us as well as our clients in successful process design. Our network includes experienced sinologists and China experts, M&A and tax consultants, as well as large strategic investors from China.
CBS

Cloud Business Service offer management & sales consulting, and recruiting services for the IT industry and the energy sector in Germany and China. We represent a network of multidisciplinary, experienced, and competent specialists with extensive channel and market knowhow. We support our clients' growth by market entry consulting for Germany and China, by developing sales strategies, and provide interim and project management services. We build long-term customer alliances and invest in predictable and loyal partnerships.

Anhui Federation of Industry and Commerce

申万宏源证券有限公司 Shenwan Hongyuan Securities